This is truly the year that Pokemon resurfaced as a global phenomenon. No doubt, piggybacking on the success of Pokemon Go, Pokemon Sun & Moon have broken record sales in America, becoming the fastest selling Nintendo games in the country's history. Even Nintendo admitted that Pokemon Go (which had 45 million active users at its peak) had augmented the sales of their 3DS games significantly. Pokemon Sun & Moon sold 3.7 million units in the first two weeks, an 85% increase over Pokemon X&Y, the previous record holders. X&Y were also released in the same period in 2013. 
The games also received extremely positive reviews from critics and sold 1.9 million units in Japan during its first three days of release. 1.5 million units were sold in Europe including 368,000 in the UK during the first week of release. The games have also shipped 10 million units worldwide and are en route to outsell their predecessors X&Y (15.64 million units sold in total) and Ruby & Sapphire (13.18 million units sold in total). In total, the Pokemon games, starting from Red & Blue, have sold a whopping 280 million copies worldwide as of May, 2016.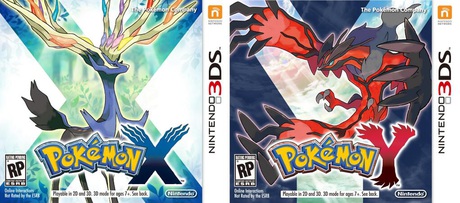 Pokemon Sun and Pokemon Moon feature a new region by the name of Alola, where players start off their training to become the "very best" Pokemon masters that "no one ever was". The region is dotted with tropical islands containing a vast variety of Pokemon to capture and battle with. The Pokemon in the game can discover new Z-moves to unleash powerful attacks. The PokeRide feature allows players to access places they wouldn't be able to, using human strength alone.
Nintendo's Stock Has Sky Rocketed Ever Since Pokemon Go
Nintendo's stock has risen sharply since the release of the game and leveled off at 28000 points, the same point it was at in early September before it began to decline (around the same time Pokemon Go's popularity began to wane). Though, the high point it reached right after the launch of Pokemon Go (mid-July), is still out of reach. 
Nintendo's prospects have begun to look much better ever since it brought back the nostalgic pocket monsters. This led to the company changing its trajectory and taking a look at the mobile market for its games. Now, Super Mario Run, the mobile variant of arguably the most iconic game ever created, is going up for sale on iOS on December 15, 2016. Legend of Zelda and other titles are also reportedly in the works and could lead to Nintendo regaining its former glory again.