Well, if any game can top Pokemon Go's success, it has to be this one. Super Mario Run from Nintendo launched today for iOS in 150 countries. It's free to download and play for a few levels but the full game can only be unlocked via a purchase of $9.99. And you can be damn sure that the customers will pay for it. This is the first time that Mario is available on a mobile platform, damn it! Super Mario Run had over 20 million users registered to be notified when it launched back in October. Depending on how many of them buy the game, it will probably earn hundreds of millions of dollars.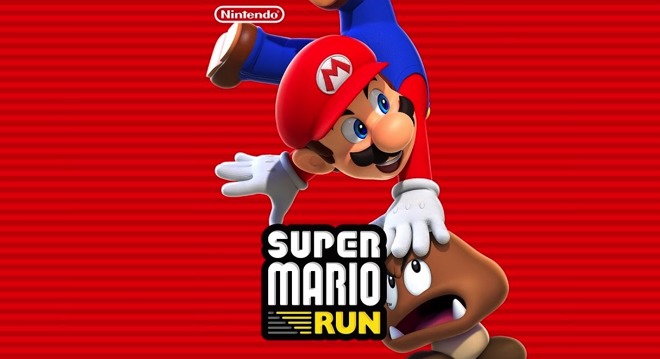 Super Mario Run is a fun, one-handed gameplay experience where your basic functions are to run and jump. You have the classic layouts and characters within the game including Bowser and you do a lot of coin collecting throughout. Early reviewers of the game have called it a "great time waster" (The Verge) and "addicting" (CNET).
It's a great game to give to your kids if you never want to see your phone or tablet again and it's a great time killer that'll pass the time on your way to work if you're using public transport.

The downsides to the game are quite a few. The price is definitely at the top of the grievance list. The fact that it doesn't give you unlimited currency and you still have to use in-app purchases is annoying. Then there's the fact that you have to always have a working internet connection to play the game.
Despite all that, Nintendo may have hit the jackpot with this one. It's true that the little plumber has been a fan favourite ever since he appeared on the scene decades ago but nostalgia can only take you so far. We all saw what happened to Pokemon Go. It was the most successful mobile game of all time and it could have maintained that winning streak for a longer time except for the tragic blunders Niantic committed. If Super Mario Run has a couple more of these, many people will stop paying that $10 fee upfront, at least later on. Right now, Nintendo is riding the whirlwind.
Nintendo is also expected to launch other nostalgic titles next year with the hopes of a Legend of Zelda variant coming to mobile platforms too. Speaking of which, Android users will have to wait a few more months until Super Mario Run launches on the widest-reaching mobile platform in the world.